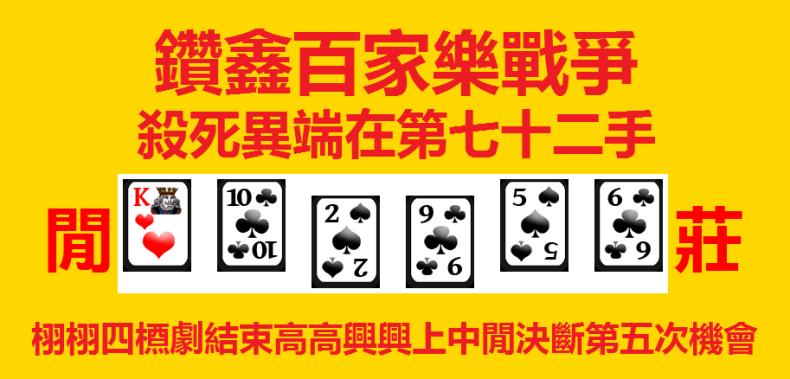 An amazing shoe for the long awaited Lesson 42 "Important News"! For disciples of Baccarat Great Learning, read what Master Zuan Xin has to say about killing the heresy of the gambler approach. There are folks which abandoned back to the gambling way and this cause much disappointment and pain to Master Zuan and David. Investing guru, Warren Buffet, also mentions something about habit: "The chain of habit is too weak to be felt, until it is too strong to be broken". So it is not easy to choose the habit of player path, compare to the hedonist of gambling the way out for pleasure.
In a rare lesson conducted in English since many moons ago, we are happy to share with you Lesson 43 "Lin Hao". See the magnificent 8 of Hearts featuring the brilliant Lin Hao. She is a very able follower and irresistible too. Do check it out as it presents many shoes from played from different casinos.
Now onto Lesson 44 "Zuan Xin Challenges Sheldon Adelson". In the run up to the upcoming Global Gaming Expo at the Las Vegas Convention Center, Master Zuan Xin has just decided to lay down the challenge to the king of the Las Vegas Nevada casinos Mr Sheldon Adelson. Zuan Xin feels that it is time for baccarat to be known at long last as a game of skill with an element of luck being that that is what baccarat actually is.
Similarly to blackjack and to mahjong both games that are each known as a game of skill with an element of luck. In a game of skill with an element of luck as opposed to a game of pure luck, a bad player who does not know how to play cannot in the long run outperform a good player who does know how to play and has absolutely no hope of holding his or her own against the casino as the horrendous player performance numbers from Macau indicate.