MacauCasinoWorld.com (MCW) launched on February 2006, is an independent site and unaffiliated with any Macau casinos. The main aim is to capture Macau's giant collection of past, present and splendid gaming ambitions. MCW should be amongst the few, if not first, to document on Macau's booming gaming industry for the English speaking world.
I am also proud to be able to collaborate with Mr Zuan Xin & Mr David Sofer, professional baccarat players, to present to baccarat players the exclusive Baccarat Great Learning series. Be sure to check out these lessons and be treated to a wealth of expert insight into the world of baccarat, the grand game of Macau!
Why We Do This
There are a host of reasons but it goes down to FUN as well as providing strong foundations for baccarat lovers to be a player and not gambler in their favorite game.
Promote for Us
You can help to support MCW by bookmarking it and coming back often. We appreciate your support by signing up to our email list, be our fans on Facebook, visit our advertisers sites or inform your like-minded friends about us. It goes a long way to help to defray website maintenance costs.

Find Us on the Web
Email: martin [at] macaucasinoworld [dot] com
I normally respond within 24 hours, unless it is for job placement which we are not hiring nor refer to the casinos. Good luck, though !
About Macau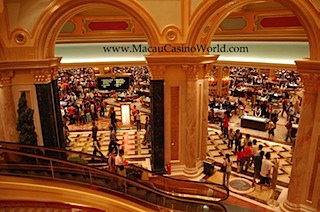 Macau, a small territory on the southern coast of China, has played a unique and influential role in relations between China and the West, especially between the late 16th and 19th centuries. In the 21st century, Macau is standing on the threshold of a new frontier due to her special status within China as the only region where gambling is legal.
Besides historical Chinese and Portuguese world-heritage relics, Macau's main attraction is gambling and her casinos. To hundreds and thousands of Asian casino devotees, Macau is really Asia's own Las Vegas. Here, you can find flamboyant animated billboards and marquees everywhere in downtown Macau — Sands Casino! Casino Lisboa! Galaxy Rio Casino! Even on a most tranquil Sunday afternoon, the casinos here are manifested with gamblers three and four deep at every baccarat tables, the most popular table game.
Everyone is trying to get a touch of the sacred green felt and strike it rich. Gamblers come to Las Vegas to be entertained, but here in Macau, gamblers, especially Chinese gamblers, step into a casino to challenge their destiny!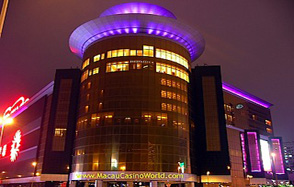 In 2002, Macau took a gamble. The government decided to open up the gaming industry to operators outside Macau, effectively ending Stanley Ho's 40-year monopoly. Sands Macau opens its doors on May 2004 and recouped its capital within a year! Wynn Macau, another Western-style casino, will be opening for business this September. More exciting projects are underway along The Cotai Strip®, and by 2009, Macau will almost double its casinos from existing 21.
Viva Macau!
Note: Cotai Strip is a trademark of Las Vegas Sands Corp.