Unofficial Macau travel guide

Here's a quick and simple guide for planning your Macau holiday or day trip from Hong Kong.
Watch this video for a quick update on what's happening to Macau in recent years and beyond.
1. Where's a good place to stay in while in Macau, and why?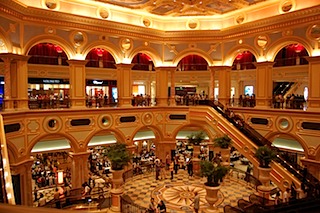 Any hotels within the city of Macau is good as it offer proximity to most of the heritage sites on the Macau peninsula as well as lots of casinos nearby! Macau is a city that any tourist can cover by just walking about and exploring.

You simply have too many choices!
Macau Peninsula: Grand Lisboa, Wynn Macau, MGM, Starworld
Cotai: The Venetian Macao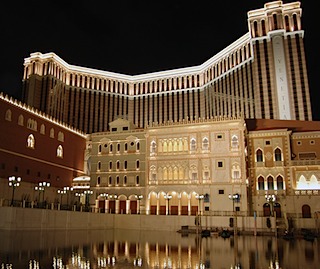 2. Where's a good place to shop and why?
Largo Senado & Rua de Sao Paulo These streets, including Rua de Sao Paulo and the Largo Senado, are packed with fancy stores, small restaurants, bakeries, gift shops, and a variety of other stores. It's a great place to stroll, shop, eat, and people-watching!
3. What sights and spots one shouldn't miss while there, and why?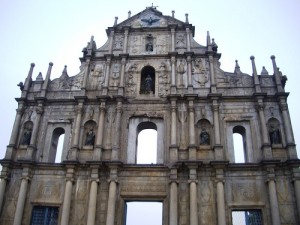 Photo copyright: Matt Whitmell

a) The Ruins of St. Paul's – a facade of what was originally the Cathedral of St. Paul. It is one of Macau's most famous landmarks. This is the must go place when visiting Macau. Also, the site was officially enlisted as part of the UNESCO World Heritage Historic Centre of Macau.
b) Monte Fort (Fortress Hill) & Macau Museum – The fort is set in a beautifully shaded area not far from Ruins of St.Paul's. In the early days of 1626, it was used to protect invading forces.
c) Macau Tower to get a breathtaking view of Macau peninsula as well as to try AJ Hackett Skywalk at 216metres above ground!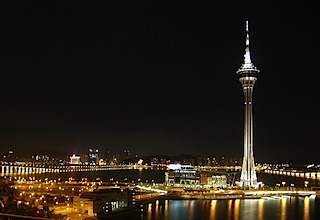 d) Chapel of Our Lady Penha @ Penha Hill – This is situated on one of the highest spot of Macau. You can catch a most beautiful views of Macau here as well as visiting a historical chapel built in 1622.
e) Go to Wynn Macau to experience a free half-hourly show featuring the Tree of Prosperity! Toss a coin and make a wish !
4. What's the best breakfast in Macau, and where can one get it?
Porridges, crispy Porkchop sandwich which is Macau signature food, ice milk tea "Nai Char" and Beef Brisket noodle. You can find this in most walk in eateries or Chinese restaurant. Also, one of the best place to get good dim-sum is in the Grand Lisboa or The Venetian Macao's casinos.
5. Where can one experience the best night out, and why?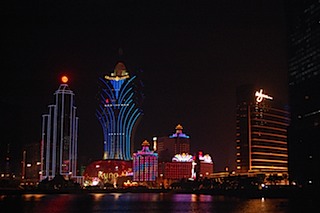 The hot spot for nightlife is at the Waterfront 'Wong Chiu'. There are over 30 bars/pubs there. Also, you can visit Wynn Macau dancing fountain which showcase a spectacular arrays of colors, lights and music! This is a must see attraction when you are in Macau. Aftewhich, immerse yourself in Macau strip full of neons and casinos to experience the gambling atmosphere!
6. What foods/dishes would you recommend one eat while in Macau?
Definitely must try Portuguese food when in Macau.
a) A Lorcha – a popular restuarant with locals & tourist, serving good Portuguese & Macanese food. (should book in advance) . Rua do Almirante Sergio 289 . Tel : 2831-3193
b) Dom Galo – serving food that appeals broadly eg steaks or paella. Avenida Sir Anders Ljungstedt R/C, AF-AG Vista Magnifica Court, Macau Tel: 2875-1383
7. What should one not miss buying/shopping for while in Macau?
a) The famous Macau eggtart with only 1 branch ! Lord Stow's Bakery: Eggtart (at Coloane Island). Tel: 28882534. http://www.lordstow.com
b) Either Choi Heong Yuen Bakery Macau or Pasteleria Koi Kei for its Almond Cookies & Biscuits. The shop has several branches and there are several on the way up to Ruins of St.Paul. You cannot miss it!
8. Can you provide an insider's or traveller's tip for tourists?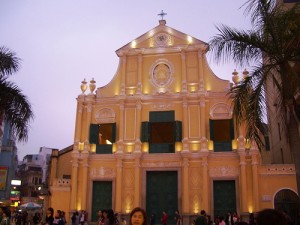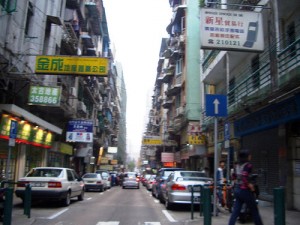 Photos copyright: Matt Whitmell
There is no need to change to Macau currency as Hong Kong dollars are widely accepted and the exchange rate are reasonably close. Stores which tour groups take you to are usually higher in price than other stores.
Taxi driver don't speak English and if you really need to go to a location, try getting the hotel to translate the street name or building into Chinese characters.
Try to avoid the first week of October as this is China Golden week where many mainlanders tourist swamp to Macau to try their gambling luck. It will be more packed than usual.Best time to visit Macau is around October to May. Try to avoid typhoon seasons around July to September as you never know when it will strike and waste a day or two in your schedule.