百家樂大學鑽鑫的哈佛
Baccarat Great Learning, from Zuan Xin
By David Sofer with Zuan Xin and Wang Shi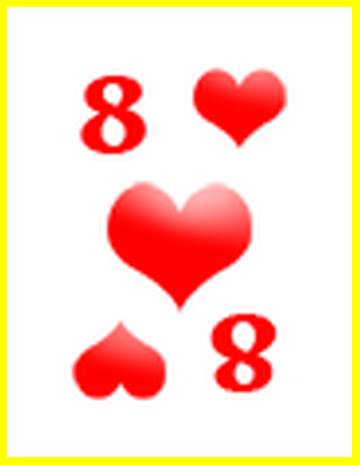 It is the first of September a good day for Lin Hao to take a walk down the fabulous Las Vegas Strip and enjoy the splendor of the known validated solution to the game of baccarat the Xuxu Siyou the Four Vivid Ritual Bonfires.
The troubles in China are showing there are only a few Chinese baccarat players mostly from Southern California.
Mainland Chinese that are here are shopping and playing pai gow under the watchful eye of agents of Mr Xi's robust anticorruption campaign.
The scene everywhere is kind of happy and humorless and none of the gamblers are very excited about being compelled by their obsessions to be there.
The game of baccarat has become a matter of Chinese state security for the time being but still the game must go on.
A months old tweet by Zuan Xin reminds everyone in traditional and simplified Chinese characters that Zuan Xin said that it is better to play baccarat against Steve Wynn in Macau than against Goldman Sachs in the Chinese stock market.

The Shanghai stock market's collapse since that tweet reminds that Zuan Xin is prescient when it comes to the patterns of the patterns.
Eight shoes will be played this day to rebuke a famous follower of Zuan Xin who inexplicably became a heretic.
First at the Wynn where a dramatic natural nine for the banker against a natural eight for the player lights the fourth Xuxu Siyou bonfire on the fourth opportunity at the 32nd hand.

A win of 3.25 units on 26 total units bet.
On to the Venetian for a rejected shoe followed by an uneventful quick Xuxu Siyou on the first opportunity.


A win of 0.95 units on 1 total unit bet.
Then across Las Vegas Boulevard to Caesars Palace for Xuxu Siyou success at the second opportunity.

A win of 2.00 units on 4 total units bet.
Over Flamingo Road to the Bellagio for a lightning fast Xuxu Siyou at the first opportunity on the player on the 12th hand with a smooth natural nine out of the queen of hearts complemented by the nine of clubs.
Zuan Xin says the cards don't matter but nonetheless that is one beautiful natural nine.

A win of 1 unit on 1 total unit bet.
Into City Center past the Mandarin Oriental and over to the Aria and her spectacular baccarat room that is strangely serene when it is so quiet and empty.
Perhaps that one gentleman is that Chinese anticorruption agent or maybe it is that gorgeous girl flipping her chips with her immaculately manicured fingers.
The first shoe is rejected but there is some theatrics with a very rare and thrilling triple tie and a run of ten made up of consecutive player runs to five separated by another tie.
After that is an anticlimactic shoe where the Xuxu Siyou resolves at the first opportunity after a winding opening.

A win of 0.95 units on 1 total unit bet.
All that stands in the way of the perfect day of baccarat is the grand MGM Grand baccarat room where money was lost fast and furious in early May after the overhyped fight of the century between Mayweather and Pacquiao.
Unlike that long tedious dance this eighth shoe is over after just 13 hands and Zuan Xin reigns supreme.
It is a splendid baccarat hand where an eight of hearts on the third card to the player stops out the banker by 9 to 3.

A win of 1 unit on 1 total unit bet.
With a quick nod to the pit boss the day is done with a win of 9.15 units on 34 total units bet.
The heretic is duly rebuked by the best quality discipline of Lin Hao.
In his Baccarat Great Learning Zuan Xin emphasizes over and over that it is far preferable to bet more units per bet and play very few shoes than to challenge the unbeatable law of large numbers with the false sense of invincibility that inevitably leads the heretic to his ruin.
Yes the wise player wielding the Xuxu Siyou has the 100 to 1 advantage over the casino on any given shoe but also yes the Xuxu Siyou will fail one shoe in one hundred shoes so best to play only two or three or maybe eight shoes and then happily walk away a winner no less than 12 out of 13 times.
Let us play wisely and patiently through these depressing days in the baccarat rooms until Mr Xi moves on to other greater challenges and the sun shines again on the greatest game in the world.
Be a player not a gambler.
Disclaimer:
ANY AND ALL INFORMATION PRESENTED HEREIN IN BACCARAT GREAT LEARNING IS SOLELY FOR THE PERSONAL INFORMATIONAL AND ENTERTAINMENT USE OF VISITORS TO THIS WEBSITE. NO OTHER USE IS SUGGESTED OR RECOMMENDED EITHER EXPRESS OR IMPLIED. THE INFORMATION PRESENTED HEREIN IN BACCARAT GREAT LEARNING HAS BEEN DEVELOPED FROM SOURCES AND METHODS BELIEVED TO BE RELIABLE BUT NEITHER ZUAN XIN BAIJIALEDAXUE NOR MACAUCASINOWORLD.COM GUARANTEE ITS ACCURACY.
THE VISITOR TO THIS WEB SITE REPRESENTS BY CLICKING ON ANY LINKS TO THE CONTENT OF THIS SERIES THAT HE HAS READ AND UNDERSTOOD THIS DISCLAIMER AND AGREES THAT ANY OTHER USE OF THE INFORMATION PRESENTED IN BACCARAT GREAT LEARNING IS AT HIS OR HER OWN PERSONAL RISK AND IS IN NO WAY WHATSOEVER THE RESPONSIBILITY OF EITHER ZUAN XIN BAIJIALEDAXUE OR MACAUCASINOWORLD.COM OR ANY INDIVIDUALS ASSOCIATED THEREWITH.