百家樂大學鑽鑫的哈佛
Baccarat Great Learning, from Zuan Xin
By David Sofer
Another recent new follower of the Baccarat Great Learning is Mi Zi, an obscure Chinese character who happens the gambling halls of Fabulous Las Vegas in preparation for his Baccarat attack on Singapore when the Marina Bay Sands opens its doors there early next year.
"I just saw Professor Desmond Lam's terrific new book 'The World of Chinese Gambling' and I can't wait to get to Singapore and turn the tables," says Mi Zi of his plans to field a Baccarat group at Marina Bay Sands (see 1st Advanced Learning).
Anyway, Mi Zi is a very aggressive player, a well educated American born Chinese who made enough money in computer software validation to back his own play. He opens his standard Baccarat Great Learning play at the tight threshold (see Baccarat Great Learning 5) using Big Eye Guy's improbability enabled betting progression (see 1st Advanced Learning). And beginning just recently he also plays the Xuxu Siyou (see the most recent Xuxu Siyou content) at twice his unit size using a special intensified betting methodology.
A smiling Mi Zi narrates his Shijinshi (touchstone) shoe for the Xuxu Siyou. He was excited to play the Xuxu Siyou knowing that the casino has only about a 1-in-40 chance to beat the Xuxu Siyou on any given shoe! The drama is played out in the green felt jungle of the Las Vegas Strip.
Mi Zi advises learners to carefully review the most recent Xuxu Siyou content before proceeding. And he cautions that he uses his own Money Management Principle, all players must use their own Money Management Principles (see Baccarat Great Learning 5).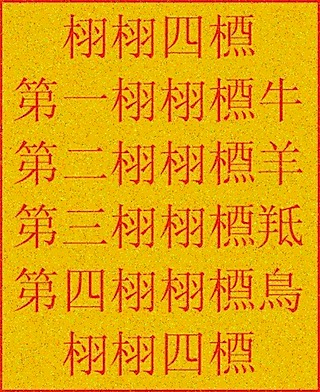 After a deeper search of our Baccarat master's Xuxu Siyou research discussed in the most recent content, we find that Zuan Xin named the 1st, 2nd, 3rd, and 4th of the "four vivid ritual bonfires" after the ancient animal sacrifices of the Ox, the Sheep, the Goat, and the Bird, respectively.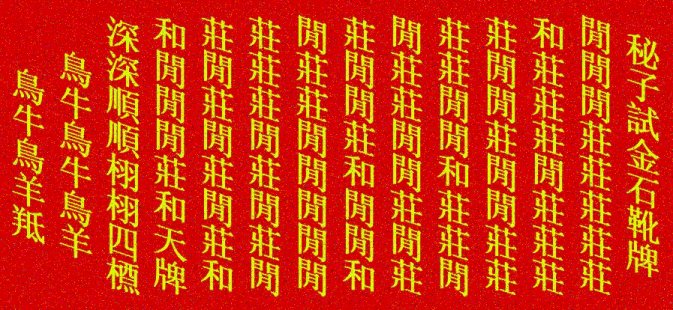 "What a shoe! At the standard level of play my win stops out after 64 hands at just under 8 units after commission. That doesn't happen every day but it sure feels good when it does! At the Xuxu Siyou level, well, this is what you call a fantastic finish. I think that I am breaking Zuan Xin's Rule 4 in Baccarat Great Learning 2 when I decide to bet both Player and Tie on the last hand. Very diligently I analyze the Xuxu Siyou situation, and I validate the math very carefully. I think about Rule 4, then I look at the math again. And I say to myself, 'Never say never.' So I place the 2 bets. The cards are dealt. The gamblers go through their card handling rituals. And lo and behold, it's a Natural 9 tie hand! Wow! Zuan Xin says the cards they are not important, still this is a lot of fun. And very profitable too, the Xuxu Siyou delivers another 8 units free and clear. The casino almost beats the odds against it, this Xuxu Siyou is a big drama, but the math prevails. My Shijinshi shoe further emphasized the validity of the Xuxu Siyou, master Zuan Xin you are a genius!"
Track this shoe (see Baccarat Great Learning 3) and see how Mi Zi beat the casino at its own game, using mathematics and probability as elaborated by our Baccarat master Zuan Xin.
And know that that deeper search of Zuan Xin's Xuxu Siyou research also revealed that the master himself realized that players of the Xuxu Siyou would find it necessary on very rare occasions to bet Tie on the last hand of the shoe. So Mi Zi did right! When he learned this a happy Mi Zi noted, "If I had been playing for a final Ox, then I only would have bet Tie."
Almost all of the time, follow Zuan Xin's Rule 4. Never never never never bet the tie bet. The master wrote in his Xuxu Siyou research notes [annotated here in brackets], "Great followers [of the Baccarat Great Learning will] notice these [very rare exceptions to Rule 4], if [I] mention the 3 [very rare exceptions], then [the] Tie [bet] might creep back in [to the realm of acceptable Baccarat play.]"
Thank you, Mi Zi, may you and your team enjoy great success and prosperity at Marina Bay!

David Sofer, Harvard classmate and best follower of Zuan Xin, was appointed by the master upon his retirement to transmit the Baccarat Great Learning. High limit Baccarat players interested in learning with David should email him at dsofer888@yahoo.com, he offers special learning programs in Las Vegas and Los Angeles, Chinese translators are available upon request. In 2008, David was the Baccarat Great Learning columnist for BACCARAT, the winning lifestyle magazine of Hong Kong.
Mi Zi is open to receiving good quality applications for positions in his Baccarat group that will begin play in Singapore in early 2010. Those interested should contact him at baijialemimi@ymail.com, he says that beautiful Singaporean ladies are especially sought after and especially welcome to apply for the position of the Queen of Diamonds as well as other spots in the group.
Disclaimer:
ANY AND ALL INFORMATION PRESENTED HEREIN IN BACCARAT GREAT LEARNING IS SOLELY FOR THE PERSONAL INFORMATIONAL AND ENTERTAINMENT USE OF VISITORS TO THIS WEBSITE. NO OTHER USE IS SUGGESTED OR RECOMMENDED EITHER EXPRESS OR IMPLIED. THE INFORMATION PRESENTED HEREIN IN BACCARAT GREAT LEARNING HAS BEEN DEVELOPED FROM SOURCES AND METHODS BELIEVED TO BE RELIABLE BUT NEITHER ZUAN XIN BAIJIALEDAXUE NOR MACAUCASINOWORLD.COM GUARANTEE ITS ACCURACY.
THE VISITOR TO THIS WEB SITE REPRESENTS BY CLICKING ON ANY LINKS TO THE CONTENT OF THIS SERIES THAT HE HAS READ AND UNDERSTOOD THIS DISCLAIMER AND AGREES THAT ANY OTHER USE OF THE INFORMATION PRESENTED IN BACCARAT GREAT LEARNING IS AT HIS OR HER OWN PERSONAL RISK AND IS IN NO WAY WHATSOEVER THE RESPONSIBILITY OF EITHER ZUAN XIN BAIJIALEDAXUE OR MACAUCASINOWORLD.COM OR ANY INDIVIDUALS ASSOCIATED THEREWITH.