永利娛樂場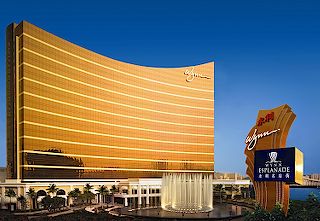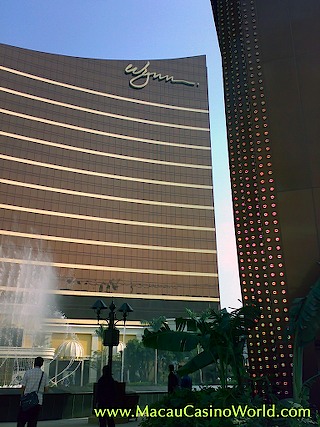 Where: Macau Strip, Avenida da Amizade

Gaming Tables: 520

Slot Machines: 380

Gaming Space: N/A
The flagship casino resort of the third casino concessionaire opens today (Sept 6, 2006).
Thousands of tourists and visitors queued outside Wynn Macau to wait for its official opening to the public at midnight.
Steve Wynn, Chairman and Chief Executive of Wynn Resorts, told journalists in a press conference that his company does not worry about competitions in Macau's gaming sector, and that he will respect other operators.
He also expressed confidence that Wynn's investment will improve Macau. Wynn also expressed thanks to the Central Government and Macau Government to provide them with the opportunity to develop in Macau, under "One Country, Two Systems" principle.

Fireworks were displayed upon the inauguration of the USD 1.2 billion complex at 20:00 last night (5 September). The resort was open to the public from midnight.
Wynn Macau covers an area of 44,000 square metres, including two levels of casinos and 20 storeys of hotel accommodating about 600 rooms. There is a total of 220 gaming tables and 380 slot machines.
A total of 64,000 people applied for jobs offered by Wynn Macau, but only a little more than 5,100 people were hired. Wynn quoted this figure to speak of his emphasis on the quality of staff.
Regarding the recent war of words between SJM's CEO Stanley Ho and Las Vegas Sands' Sheldon Adelson, Wynn said that he is "delighted to be a spectator". Meanwhile, Stanley Ho claimed that SJM still occupies 60% of Macau's gaming market, although he admitted that SJM's shares in Macau's market is getting less, and may not recover in the future. He also explicitly pointed out that Las Vegas Sands is the "only one" competitor that brings in "vicious competition".

Ho reiterated his welcome for "positive competition", and admitted that Wynn Macau is a "strong" competitor.
This appears to be a change of stance, as he once accused Wynn Resorts for attempting to take over Stanley Ho's monopoly over passenger helicopter services between Macau and neighbouring cities within the region.
He also expressed once again worries that local enterprises will face difficulties as a result of pay rises made to certain casino workers.
He also appealed to the Government to help resolving the long-term human resources problem.
Meanwhile, Jornal Va Kio reported that Chief Executive Ho Hau Wah has told Stanley Ho to operate passenger helicopter services with Steve Wynn, and Stanley Ho has accepted his suggestion.
Source: Blogmacau.Info