PokerStars Macau

Video reporting and copyrighted to Aomen.TV
Where: Grand Lisboa
Gaming Tables: N/A

Slot Machines: N/A

Gaming Space: N/A
Poker Stars Macau, the first dedicated poker room in Macau,  opened at  Grand Waldo Casino in Cotai and now over at Grand Lisboa.  They intend to become a vibrant center of poker culture, with a  rich mix of cash games and tournaments for players from Macau, Hong Kong, China and the rest of the world.
Cash games will include a variety of table stakes for different players, including 10/20, 20/40 and 50/100 No-Limit Texas Hold'em Poker tables. They will also spread high-stakes 100/200, 200/400 or 500/1000 games (or higher upon request) starting at 8PM on Friday and Saturday nights. Fixed-Limit and Pot-Limit games are also available.
Photo used with permission of PokerStars Macau.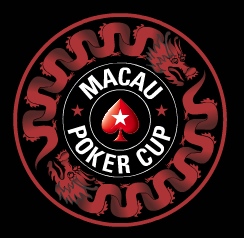 Poker Stars Macau hosted the Macau Poker Cup from March 3rd – 7th 2010 and features the Red Dragon event with HKD $1 million Guarantee.
The Winter Olympics may have finished in Vancouver but there was certainly an Olympic feel in PokerStars Macau at Casino Grand Lisboa as players from 34 countries came to participate in the record breaking Macau Poker Cup (MPC) from March 3-7.
PokerStars Team Asia Pro Raymond Wu from Taipei owned the podium as he won the Red Dragon trophy and first prize of HKD $664,000 (USD $85,677).  The Red Dragon event is MPC's main event and both the field size of 321 players and prize pool of nearly HKD $3 million shattered the previous October 2009 record of 247 and HKD $2.3 million respectively.
The Red Dragon final table had players from Japan, France, Norway, Korea, Australia and Hong Kong but it proved to be a Taipei battle zone for Raymond and fellow countryman Wei-En Shih.  Wei-En built his chip lead early and knocked out most of the players early on.  As the day went on, Raymond got increasingly more aggressive with 75% of the tournament's chips divided amongst him and Wei-En.  Raymond and Wei-En started to fight for each other's chips and players that got in the way would quickly find themselves on the rail.  Fittingly, the two Taipei nationals would play heads up where Raymond dominated most of the play.  Wei-En decided to employ an all-in pre-flop strategy to counter.  The final hand saw Wei-En move all-in with suited Q2 and Raymond would quickly call with pocket sevens that would hold and bring him to the winner's circle.
Raymond now sits on top of the Asia Player of the Year (APOY) Leaderboard after his Red Dragon victory and final table placing in the MPC Charity event.  The 2010 APOY will win a 1-year sponsorship with PokerStars Macau for the following year.   Raymond's reputation on the world stage is growing as he captained Team Chinese Taipei to World Cup of Poker glory earlier in the year at the PokerStars Caribbean Adventure.
The March 2010 MPC featured 6 events over five days and had 986 players competing for HKD $4,074,600 (USD $525,755) in total prize money.   Notables include PokerStars Team Asia Pro Bryan Huang, and PokerStars sponsored players Kitty Kuo from Taipei (2009 APOY), Devan Tang from Hong Kong (2009 Macau Poker Cup Championship winner) and Neil Arce from Philippines (3rd, 2009 APPT Macau High Roller's Event).
The Red Dragon has recently been dominated by fellow PokerStars Team Asia Pros with Celina Lin from China winning the event in July 2009 and Korea's Tae Joon Noh runner up finish in October 2009.  Each one of those Red Dragon events had surpassed the previous one in both field size and prize money and it's expected to do the same when the Macau Poker Cup returns in July 7-11, 2010 with a HKD $2,000,000 Guarantee for the Red Dragon event.