百家樂大學鑽鑫的哈佛
Baccarat Great Learning, from Zuan Xin
By David Sofer
When I first began my Baccarat Great Learning, my friend our Baccarat master Zuan Xin asked me, "What does a Canadian overseas Chinese man from Vancouver occasioning now and then by a Baccarat table and suddenly betting 4 white US$5,000 chips on the Player have in common with a Southern Californian overseas Chinese woman whiling away an afternoon in a Baccarat room sitting confidently at her favorite table with 4 stacks of 25 yellow US$1,000 chips in front of her?"
Knowing that I did not know the answer, Zuan Xin answered for me, "Neither of them knows how to play the game of Baccarat. Neither of them!"
For diligent followers of the Baccarat Great Learning who do know how to play the game of Baccarat, here is a review shoe, a very beautiful shoe from the files of our Baccarat master Zuan Xin, a useful shoe for testing and review of one's knowledge and understanding of the complete body of teachings of the Baccarat Great Learning.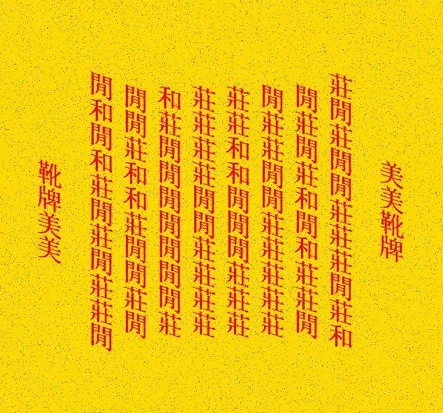 In Baccarat Great Learning 2, in Rule 3, our Baccarat master Zuan Xin wrote, "There is no pattern but there is a pattern of the patterns. Every shoe is unique, like a piece of raw jade. Millions and millions of different shoe patterns can be dealt out of the billion trillion possibilities… This pattern of patterns goes on and on like the brilliance of a jewel… The 1 and only 1 trend in a shoe is its mathematics. If we conjure up for ourselves any other trends and gamble, our stack of chips will disappear… The pattern of the patterns represents the intrinsic beauty of the game of Baccarat and is the reason it is the world's grand casino game. Let us resolve to appreciate the pattern of the patterns of Baccarat and play each shoe in harmony with the intrinsic unalterable nature of the game."

All followers are welcome to email in their review shoe solutions to dsofer888@yahoo.com subject Review Shoe Solution, the best solution will be featured in the next content!
David Sofer, Harvard classmate and best follower of Zuan Xin, was appointed by the master upon his 2007 retirement to transmit the Baccarat Great Learning. Those interested in learning with him should email him at dsofer888@yahoo.com, he offers a variety of super-intensive programs in Las Vegas and Los Angeles to fit the busy schedules of learners. Special arrangements may also be made for special group learning programs in Macau upon special request.
Disclaimer:
ANY AND ALL INFORMATION PRESENTED HEREIN IN BACCARAT GREAT LEARNING IS SOLELY FOR THE PERSONAL INFORMATIONAL AND ENTERTAINMENT USE OF VISITORS TO THIS WEBSITE. NO OTHER USE IS SUGGESTED OR RECOMMENDED EITHER EXPRESS OR IMPLIED. THE INFORMATION PRESENTED HEREIN IN BACCARAT GREAT LEARNING HAS BEEN DEVELOPED FROM SOURCES AND METHODS BELIEVED TO BE RELIABLE BUT NEITHER ZUAN XIN BAIJIALEDAXUE NOR MACAUCASINOWORLD.COM GUARANTEE ITS ACCURACY.
THE VISITOR TO THIS WEB SITE REPRESENTS BY CLICKING ON ANY LINKS TO THE CONTENT OF THIS SERIES THAT HE HAS READ AND UNDERSTOOD THIS DISCLAIMER AND AGREES THAT ANY OTHER USE OF THE INFORMATION PRESENTED IN BACCARAT GREAT LEARNING IS AT HIS OR HER OWN PERSONAL RISK AND IS IN NO WAY WHATSOEVER THE RESPONSIBILITY OF EITHER ZUAN XIN BAIJIALEDAXUE OR MACAUCASINOWORLD.COM OR ANY INDIVIDUALS ASSOCIATED THEREWITH.