百家樂大學鑽鑫的哈佛
Baccarat Great Learning, from Zuan Xin
By Zuan Xin
We are about to see the dawn of an exciting date. The 7th day of the 7th month in the 7th year of our new century!
Our Baccarat Great Learning follows the principle that Three Sevens Is Twenty One, that we must always look to the essential truths of the game of baccarat during every shoe we are playing, that we must never act with reckless disregard of what we know to be true about the game of baccarat so we can momentarily indulge ourselves in the false and cheap thrills of gambling.
Let us go back to the good gone days when the Baccarat Great Learning was new, when to the uninitiated it seemed too unconventional in theory to be useful and too demanding in practice to be workable, when Zuan Xin and his 1st Very Important Follower worked diligently together to learn that indeed Three Sevens Is Twenty One.
Here was a very important Chinese gentleman, then and still most recently of the City of San Francisco, and he had lost sufficiently enough money gambling at the game of baccarat to break out and go the new way. His gambling gene was strong and he was very much its prisoner. Skeptical he was that! But worse yet, like all seekers for a cure to their ills, he was extremely impatient and less than perfectly cooperative. And he refused to start low, staring at the master Zuan Xin from behind chips stacked high!
These are the 2 shoes that overwhelmed the gambling gene of our 1st Very Important Follower! Here are the shoes that taught him Three Sevens Is Twenty One. In the end, he learned well that the object of playing the game of baccarat is to win each and every shoe!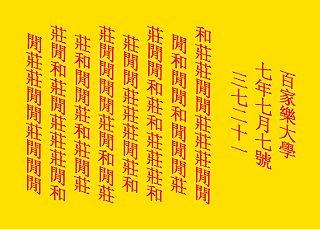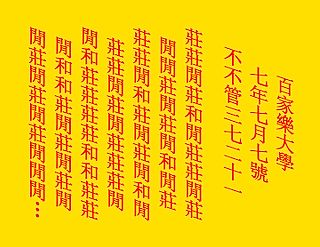 Track these 2 shoes exactly according to the Baccarat Great Learning on a Baccarat Great Learning scorecard. Track these 2 shoes and see the play using the tight threshold. If necessary, please refer to the 5th Baccarat Great Learning. As we know, under the tight threshold there is no bet unless and until the shoe reveals increasing improbabilities of occurrences of about 1 in every 3 and 1/2 shoes according to the known pattern of the patterns. As we have learned, this is the first useful level of improbability of occurrence. Just beyond that we will find even greater improbabilities of occurrence, about 1 in every 7 and 1/8 shoes, and beyond that, about 1 in every 14 and 1/4 shoes, and so on.
See how our 1st Very Important Follower wins! We place ourselves in his place to better learn and understand! Analyze how profoundly the 1st shoe validates the essential truths of the game of baccarat, but only after very severely shaking our confidence in those truths! Reflect how determinedly the 2nd shoe oscillates in and out of conformity with the pattern of the patterns of the game of baccarat, yet it is in these very oscillations of happenchance where is our surety.
The master Zuan Xin says, "This very special success of our 1st Very Important Follower comes from knowing Three Sevens Is Twenty Oneand never doubting it, not even for a moment."
Please feel free to email zuanxinbaijiale@yahoo.com about the Baccarat Great Learning. Please remember the essential importance of the Baccarat Great Learning money management principle and use it rigorously! And please do not forget Best Quality Discipline! Make the decision not to be a gambler! Choose to be a player!
We call for shoes! Please email especially interesting shoes to Zuan Xin to be considered for use in future content. Any submission of any shoe data constitutes express permission to use such data in our content. We will comment on every submission to its submitter by return email, but we are under no obligation to use any particular submission in our content. Complete shoes only please. Thank you!
Disclaimer:
ANY AND ALL INFORMATION PRESENTED HEREIN IN BACCARAT GREAT LEARNING IS SOLELY FOR THE PERSONAL INFORMATIONAL AND ENTERTAINMENT USE OF VISITORS TO THIS WEBSITE. NO OTHER USE IS SUGGESTED OR RECOMMENDED EITHER EXPRESS OR IMPLIED. THE INFORMATION PRESENTED HEREIN IN BACCARAT GREAT LEARNING HAS BEEN DEVELOPED FROM SOURCES AND METHODS BELIEVED TO BE RELIABLE BUT NEITHER ZUAN XIN BAIJIALEDAXUE NOR MACAUCASINOWORLD.COM GUARANTEE ITS ACCURACY.
THE VISITOR TO THIS WEB SITE REPRESENTS BY CLICKING ON ANY LINKS TO THE CONTENT OF THIS SERIES THAT HE HAS READ AND UNDERSTOOD THIS DISCLAIMER AND AGREES THAT ANY OTHER USE OF THE INFORMATION PRESENTED IN BACCARAT GREAT LEARNING IS AT HIS OR HER OWN PERSONAL RISK AND IS IN NO WAY WHATSOEVER THE RESPONSIBILITY OF EITHER ZUAN XIN BAIJIALEDAXUE OR MACAUCASINOWORLD.COM OR ANY INDIVIDUALS ASSOCIATED THEREWITH.