Dear Macau Casino World followers,
This email comes at an important moment.
I know that most of you are fans of our incomparable Baccarat Great Learning.
The Zuan Xin Group has endeavored mightily to disseminate the good news that baccarat is solved. But it takes resources especially when the casinos prefer that this news is spiked in order to keep baccarat players disinformed about their game.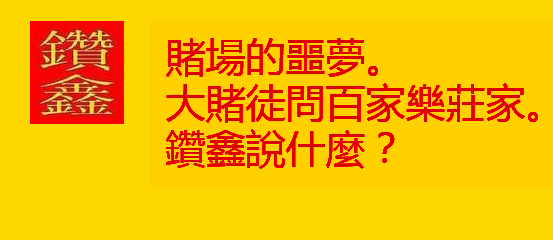 Many people around the world ask what they can do to help spread the word.
So here it is the Zuan Xin Group fundraiser. Please go to this web link to learn more and if at all possible to make your modest contribution.
Zuan Xin Fundraiser I am informed that every contribution is rewarded with a copy of some amazing software.
The Zuan Xin Warp Speed Baccarat Solution Simulator! This will amaze you and dazzle you this actual research software used by the Zuan Xin masters in their work. It was first exhibited at the baccarat session of the 2013 Global Gaming Expo Conference in Las Vegas and it left the gambling industry audience mesmerized. Global Gaming Expo (G2E)

This software is also a building block of the Baccarat Addiction Treatment Station under development by the Zuan Xin Group.
So I hope you will find it possible to make a modest contribution to further this incredible work! Work that benefits baccarat players everywhere.
Again please go to this web link and see what you can do to help spread the good news that baccarat is solved.
http://www.zuanxinluckydragon.com/zuan-xin-fundraiser.html
Thanks from all of us at Macau Casino World!